$20K Derby Dash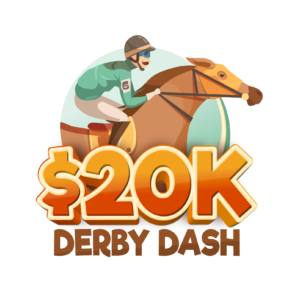 Saturday, June 5 | 4PM – 9PM
Celebrate the most demanding leg of the Triple Crown, the Belmont Stakes, with us at our own $20K Derby Dash!
Every 15 minutes from 4PM – 9PM one guest will win $500 Prairie Cash, $1,000 Prairie Cash, or $2,500 Prairie Cash!
*Guests must have their Players card inserted into a slot machine or have an open rating with table games in order to be drawn.