$66,000 Showers of Prairie Cash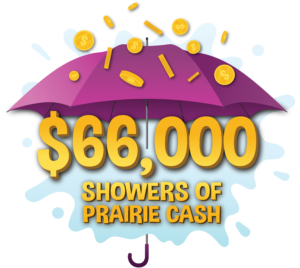 Sunday, April 4, 11, 18 & 25 | 12PM – 5PM
Every hour, one guest from each tier will win $250 Prairie Cash up to $1,000 Prairie Cash!
Each drawn guest will choose an umbrella which will reveal their Prairie Cash prize!
*Guests must have their Players card inserted into a slot machine or have a rating open with the table games in order to be drawn.