Choose Your Ride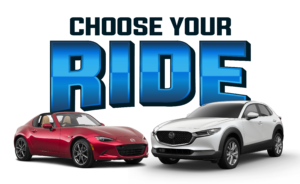 Finale: Saturday, July 31 & Sunday, August 1
Drawings:
2PM – 6:30 PM Every hour, one guest will win $1,000 Prairie Cash!
7PM: One guest will have their choice of a Mazda Miata Convertible or Mazda CX-5 Crossover SUV!
*Previous drawing winners will be eligible to win the 7PM drawings on both days. Guests that activated their drawing tickets on Saturday, July 31 will be able to re-activate their tickets on Sunday, August 1 for the drawings.
Earn tickets July 1 – August 1