Community Chest Challenge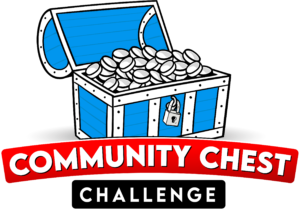 Sundays, April 2, 9, 16, & 23
From 12PM to 5PM, every hour, three guests will be drawn to each select one game piece.
Each guest will receive the grand total of all three prizes amounts selected during their drawing time.
Prize amounts include: $150 Prairie Cash, $250 Prairie Cash, $300 Prairie Cash, $500 Prairie Cash, $1,000 Prairie Cash, $300 Cash, $400 Cash, and $500 Cash
Included in the game pieces will be a special game piece that, if selected, will allow guests the opportunity to: double their prize amount or double all three prizes amounts.
Guests must have their Players card inserted into a slot machine or have an open rating in Table Games or Bingo in order to be drawn.