Gingerbread Bucks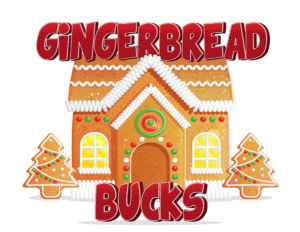 Saturday, December 10 | 2PM – 7PM
Every half-hour from 2PM to 7PM, two guests will have the chance to go head-to-head in a game for Prairie Cash.
Drawing winners will receive identical boxes with eight identical items located inside. A marketing representative will show a holiday themed item that depicts an item located inside the box. The first drawn guest to pull it from the box two out of three times will be deemed as the first place winner and will receive $1,000 Prairie Cash. The second place winner will receive $500 Prairie Cash.
Guests must have their Players card inserted into a slot machine or have a rating open in Table Games or Bingo in order to be drawn.