Mow Ways To Play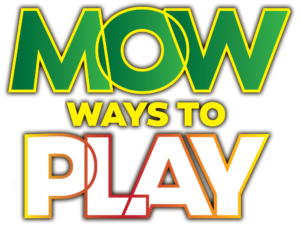 Sundays in March | 1PM – 5PM
Every half hour, one guest will receive a John Deere™ S100 riding mower and $500 Prairie Cash!
Activation Times: 11AM – 4:59PM
Drawing Times: 1PM – 5PM
Daily: Guests swipe their Players card at any kiosk to receive drawing tickets based on their tier. Guests will receive ten drawing tickets for every ten points earned from 5:00AM on March 1st to 4:59 PM on March 28th.
Guests that activate their virtual drawing tickets on any Sunday, will keep all accumulated drawing tickets on their account and will be able to re-activate them for each drawing day.