Raking in Cash Rewards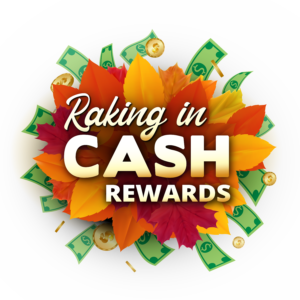 Sundays | October 3, 10, 17, & 24
Activation: 11AM-4:59PM | Drawings: 12PM-5PM.
Guests may swipe their Players card one time per Sunday at any kiosk to receive drawing tickets based on tier.  Receive 50 bonus drawing tickets for every 10 points earned on their Players card on October 3, 10, 17 & 24 from 5AM to 4:59PM.
Drawings will be held every half-hour from 12PM-4:30PM.
One guest will win $250 Prairie Cash and $500 cash.
At 5PM two guests will each win $2,500 cash.
Guests that activate their virtual drawing tickets on any Sunday will keep all accumulated drawing tickets on their account and will be able to re-activate them for each drawing day.  Drawing winners from 12PM-4:30PM will be eligible to win the 5PM drawing.