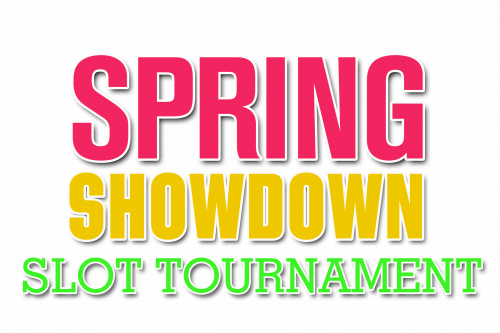 Spring Showdown Slot Tournament
Your Chance to Win $2,500 Prairie Cash!
April 14 | 4 PM – 8 PM
The top 100 players will win $25 Prairie Cash and move on to Round Two! The top eight players from Round Two will advance to the Championship Round!
Championship Round
Top ten places win Prairie Cash!
1st Place – $2,500 Prairie Cash
2nd Place – $1,500 Prairie Cash
3rd Place – $1,000 Prairie Cash
Wild Card Drawing
Each guest who participates in Round One has a chance to win a finalist position in a Championship Round. Guests who earn fifty points will receive a bonus drawing ticket. *
*Bonus drawing ticket must be printed at any kiosk and placed in the drawing drum.