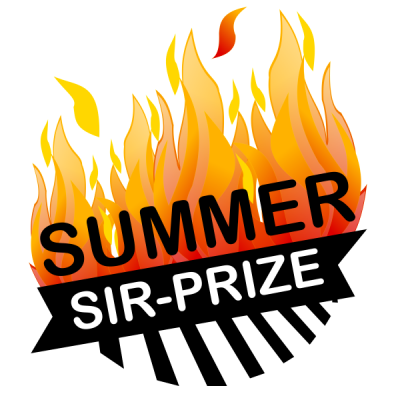 Summer Sir-Prize
21 winners will win their choice of a BBQ Grill, TV or up to $500 Prairie Cash.
June 15 & 16
Activation
June 15: 6 PM – 10:59 PM
June 16: 2 PM – 7:59 PM
Drawing tickets may be re-activated on June 16.
Finale Drawing: June 16 PM at 8 PM
Three guests will be drawn to receive their choice of a BBQ grill, TV or up to $1,000 Prairie Cash!
Bonus: Receive 50 drawing tickets for every ten points earned.
Swipe your Players card at any kiosk to receive drawing ticket. A limited number of prizes available.