Table Games Power Hour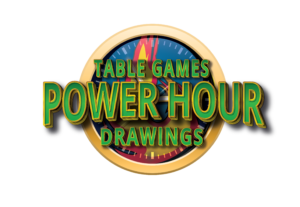 Thursday, June 1 – Friday, June 30 
Every day from June 1 at 9AM to June 30 at 7:59PM, guests will receive one drawing ticket for every hour played on Table Games.
On Friday, June 30, guests may swipe their Players Cards at any kiosk from 6PM-7:59PM to activate their drawing tickets.
From 7PM-8PM, every 15 minutes, one guest will win $500 Prairie Cash!