Your Shot At A Chevy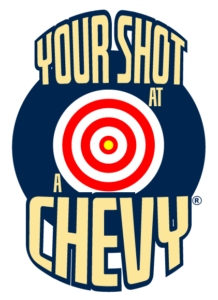 April 1 – 26
Daily: Guests may swipe their Players card one time per calendar day at any kiosk to receive drawing tickets based on tier.
Bonus: Guests will receive ten drawing tickets for every 10 points earned starting at 5AM on April 1 to 5:59 PM on April 26.
FINALE: Sunday, April 26
Activation Times: 11AM – 5:29PM
Drawing Times: 1PM – 5:30PM
Drawings will be held every 15 minutes where guests will pick a game piece to reveal their prize.
Prizes inclued $250 – $1,000 Prairie Cash or a Chevy Blazer.