PAID TIME OFF (PTO)
Prairie Band Casino & Resort offers a generous paid time off plan, based on length of
service and employment status. Full time Team Members do not have to use their PTO for
funerals or jury duty. Prairie Band Casino & Resort provides paid leave for these events.
---
BEREAVEMENT LEAVE
Team Members may receive up to three (3) paid days off to attend to funeral and personal
matters surrounding the death of the following family members: Spouse, child (including
step children and son/daughter-in-law); parent (including step, in-law); sibling (including
step, half and in-law); grandparent, grandchild (including spouse's grandparent and
grandchild) as defined and authorized per Prairie Band Casino & Resort benefits plans, or
legal guardian/ward.
---
ANNUAL EVALUATIONS
Team Members can earn up to a 5% wage increase annually, based on their individual
performance.
---
CORPORATE DISCOUNTS
Several local businesses participate in offering discounts to Team Members. Discounts are
also enjoyed in-house in the restaurants and gift shop, Firekeeper Golf Course and at the
Nation Station.
---
DISCRETIONARY INCENTIVE PROGRAM
A potential bonus may be paid out to all eligible Team Members based on the property's
overall performance versus budgeted goals.
---
HOLIDAY PAY
Non-exempt Team Members are eligible for Holiday Pay, which is calculated at their
normal hourly rate plus half. The following holidays are eligible for Holiday Pay: 1. New
Year's Day 2. Martin Luther King Jr. Day 3. Memorial Day 4. Independence Day 5. Labor
Day 6. Native American Day 7. Thanksgiving Day 8. Native American Heritage Day 9.
Christmas Day
---
TEAM MEMBER DINING ROOM
Provides nutritional hot and cold culinary selections daily. For a nominal fee.
---
TEAM MEMBER RECOGNITION PROGRAMS
Team Member of the Month, Above and Beyond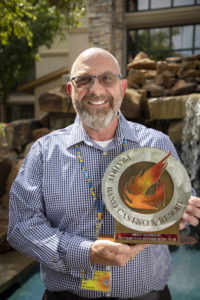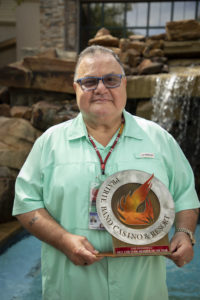 ---