BINGO AND VIDEO POKER AT PRAIRIE BAND CASINO
Voted BEST BINGO for two consecutive years! Thanks to all of our loyal players and newcomers alike who love to play BINGO with us and voted us the best in the area!
Come play a session on paper or an electronic device, charge your phone while you play, try some Keno, Video Poker or 24# and enjoy a snack with a cold bottle of beer.
---
Special Sessions
---
WIN A 2019 HYUNDAI ACCENT SE!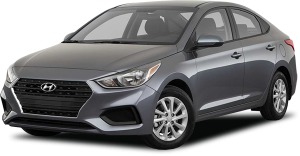 Earn a drawing ticket for every $50 Bingo session buy-in March 1 – April 26. Drop your drawing tickets in the drawing drum, located in the Bingo Hall, on April 26 for your chance to win!
Drawing ticket earning period is from 5 PM, March 1 through 8 PM, April 26, 2019.
Reservations for the April 26th session can be made by calling the Bingo Hall during Bingo hours. Reserve your seat for $20 and receive a FREE ticket in the drawing. Non-reserved seats will be "first come, first served". Reservations available April 1 – April 23, 2019. Call 785-966-7885 today! Ordering Form
---
Nightly Specials
---
25X POINTS
Wednesday – Friday
Doors: 5 PM | Mini Games 6 PM | Regular Session 7 PM
• All session buy-in points multiplied by 25X
• All points earned on electronic games (Keno, QuickPlay, Video Poker) multiplied by 25X
SENIOR NIGHT (55+)
Wednesday – $2 Special
Doors: 5 PM | Mini Games: 6 PM | Regular Session 7 PM
• 25X points (everyone)
Free Level 1 6-on with buy-in
Thursday
Doors: 5 PM | Mini Games: 6 PM | Regular Session 7 PM
Excludes Thursday, February 14, 2019
500 Bingo Half-Price
Friday
Doors: 4 PM | Mini Games: 6 PM | Regular Session 7 PM
• Half Price Buy In Pack
LUCKY DRAW
Sunday
Doors: Noon | Mini Games: 1:15 PM | Regular Session 2 PM
• Losing event tickets will be drawn to win $10 towards your next Bingo purchase
• Only 1 prize per person
---
Monthly Specials
---
BIRTHDAY BONUS
Player chooses a Birthday Hot Ball good for all regular session games. If the player wins a bingo and the last number called is the Birthday Hot Ball, player will receive an additional $500. Birthday Hot Ball only pays once.
• Available only one session in your birthday month
• Receive a free Prairie Band Birthday dauber
• Receive $5 Prairie Cash (Must be at least 21 years of age or older)