Point Multiplier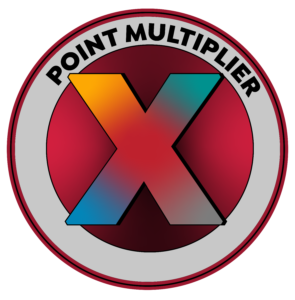 Every Tuesday
Guests of each tier will earn the following multipliers:
Elite 10x • Prime 8x • Premier 7x
Classic 5x • Advantage 3x
Swipe at any kiosk to receive multiplier. Point earning period is 5 AM – 4:59 AM.
Bonus points will be added to guest's account within 10 business days and will not affect tier score. Maximum number of multiplied points to be issued is 500,000.